Too Many Mouths - AfterJam Update (V1.11)
---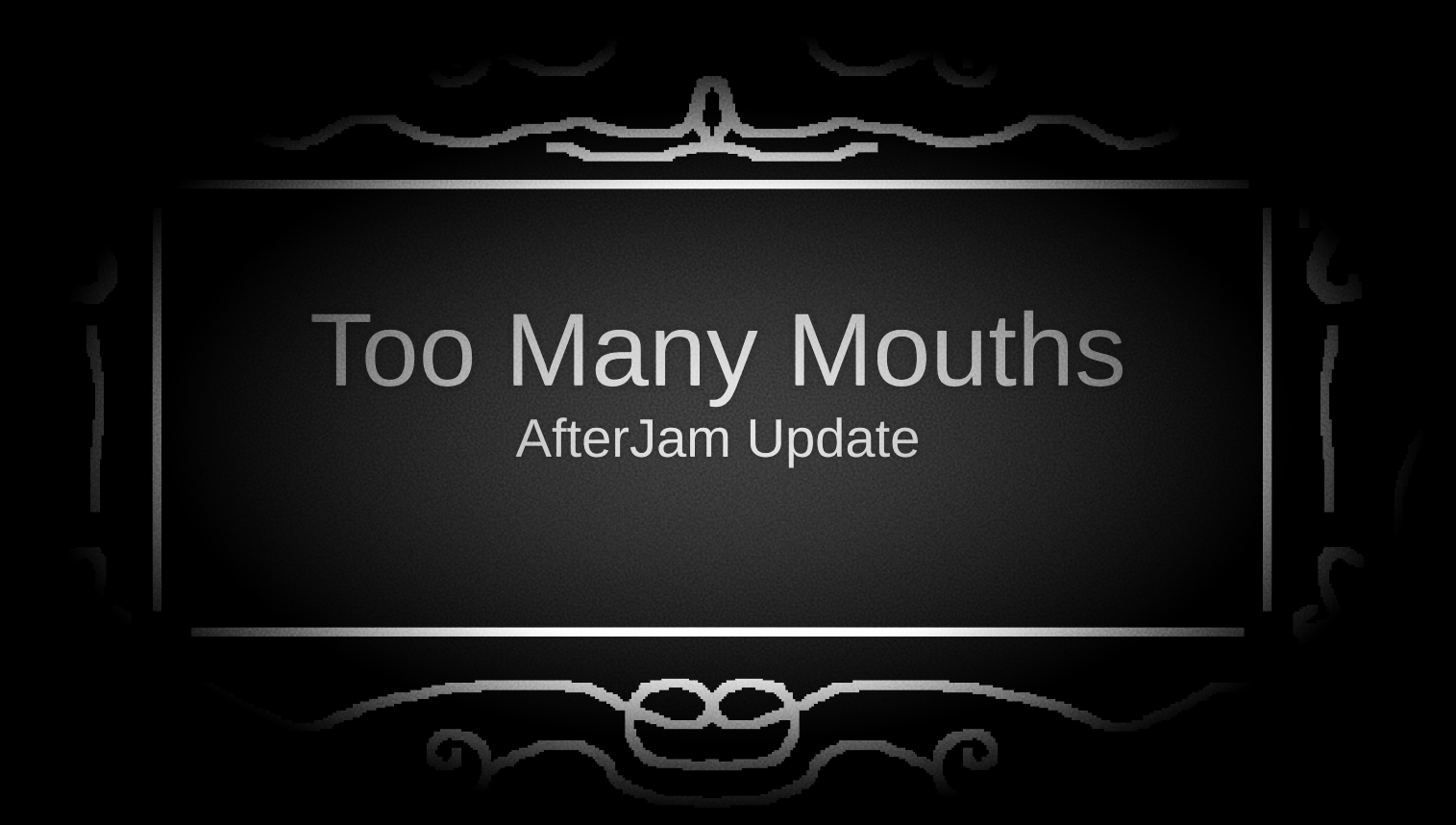 Fucking Timmy can not feel it, but we are very grateful and happy for the votes in minijam # 21 (Results), which have placed "Too Many Mouths" in the position #2 of the overall ranking and #1 at Story!
After a short break after an intense Jam, we have prepared an update to solve some bugs and add some features that we did not have time to implement:
AfterJam Version - List of changes:
Balance Update!!!
Some new and unfriendly interactions!
"Next Day" Button.
Interface Improvements. Added visual indicators when skills changes. (Thanks for the feedback, juunishi master)
More types of baked beans!!!!
Bug Fixes:
Fixed "This is your Story" Text. Now the phrases will fit well when generating your final story. (Thanks for the feedback, JamesGMarks)
A small problem of Berry's resurrection was solved. Will not come back from the dead (What a Jerk) (Thanks for the feedback, fdoblas)
Improved communication with Winston after solving a little problem.
No one will wait until the next day to talk to you.
Movement Fixes.
Other minor bugs fixes
We are also working on a new update that will add support for Spanish language and a lot of new interactions.
See you soon!
Files
TooManyMouthsV1.11(GL).zip
Play in browser
Feb 16, 2019
Too Many Mouths v1.11
27 MB
Feb 16, 2019